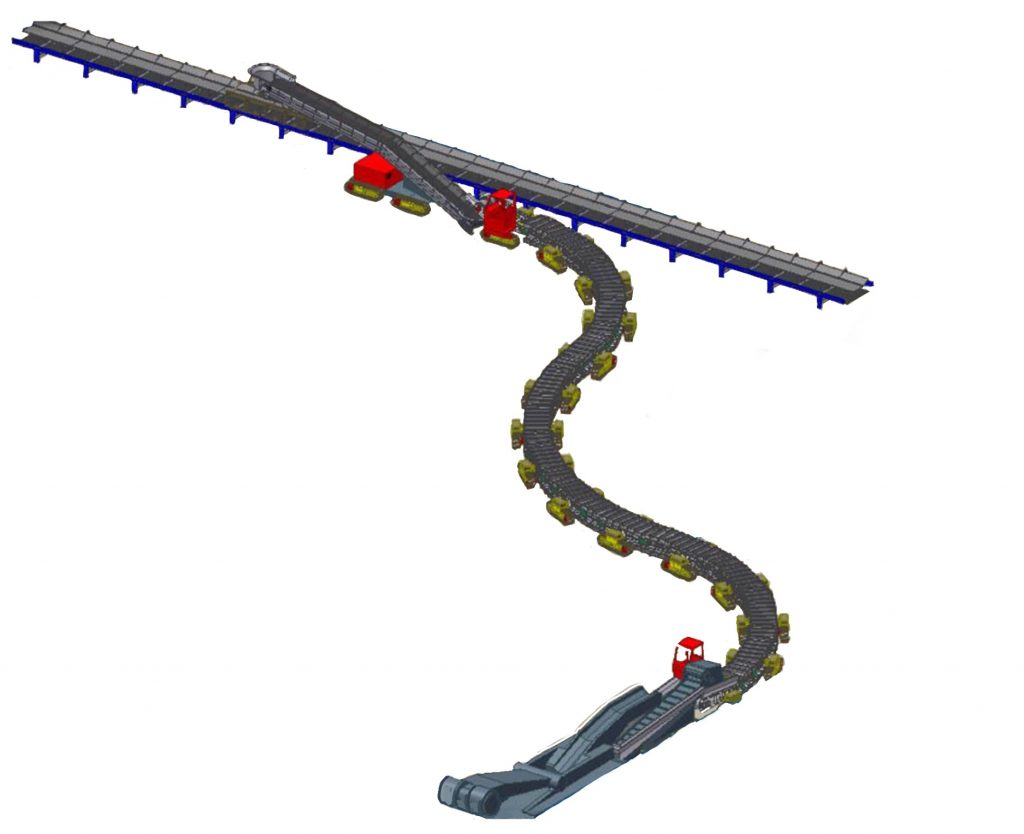 This is THE solution to get a lot of soft soil out of a tunnel, coal out of a mine or any bulk out of everywhere. 
It's fast
Up to 500m / h, and you never need to interrupt the process of hauling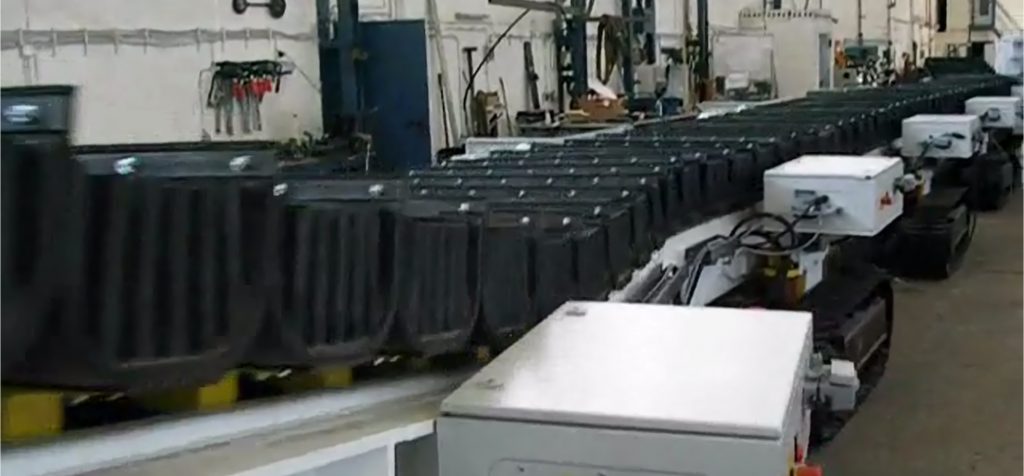 It's self driving
Only one operator for up to 200 meters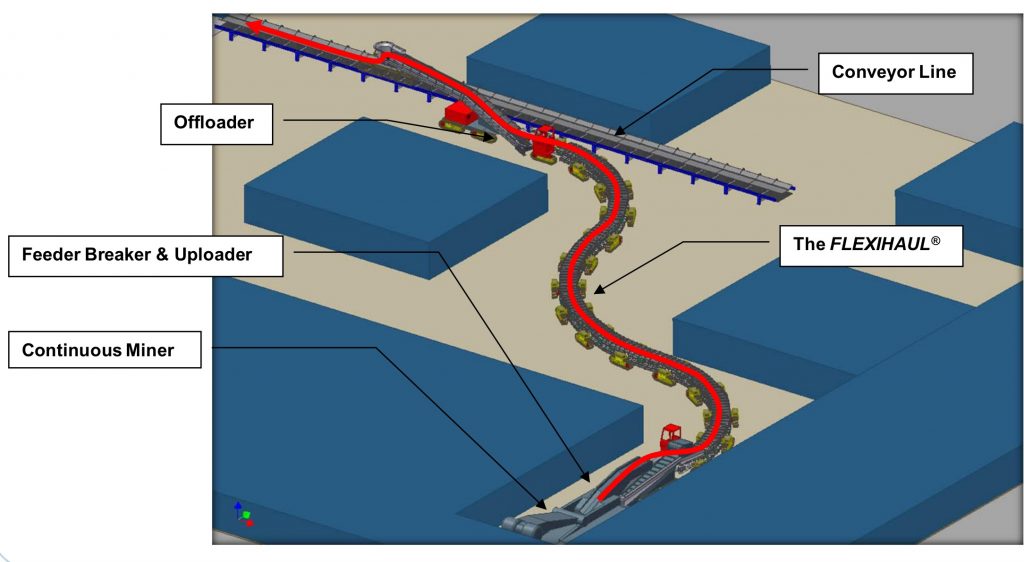 It's modular
make it bigger or smaller – the modules are plug and play!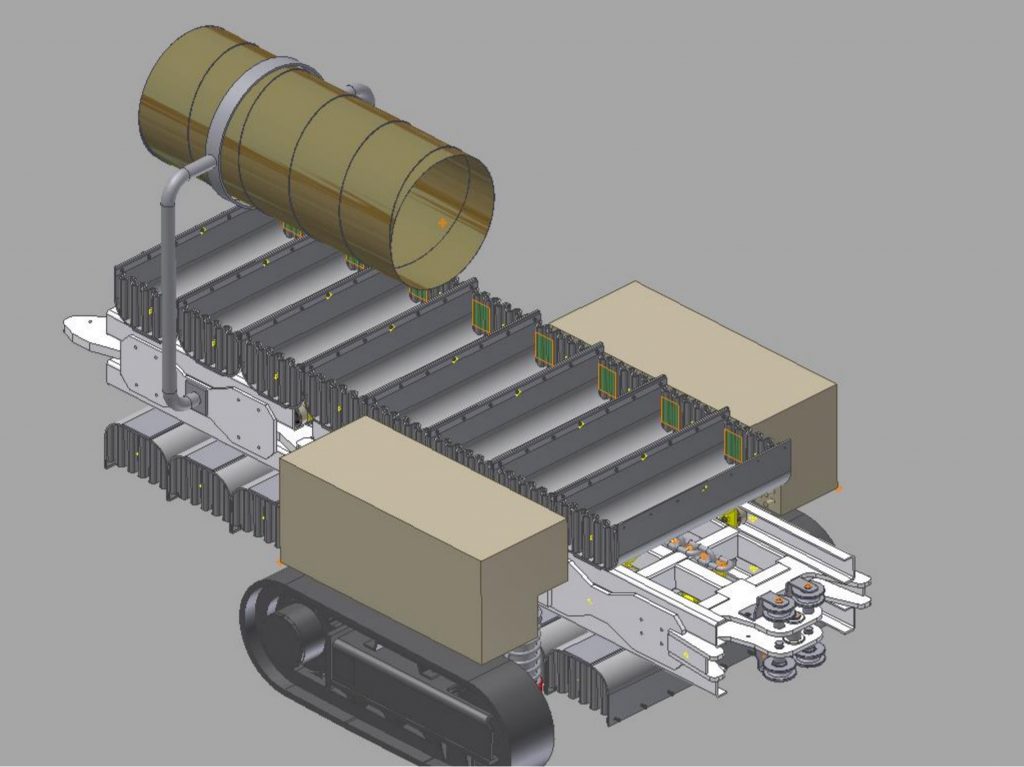 It's intelligent and knows its way home
Each module knows the way back, and communicates with the other modules. That means  it knows the way back and it adjusts deviations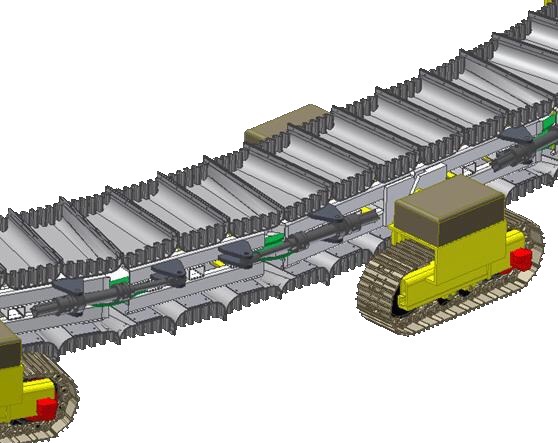 It moves in four dimensions:
X-Axis: / backwards and forwards: It moves and conveys simoultaneous
Y-Axis / Sideways: with a self-controlled system, maybe parallel with two or more Flexihauls
Z-Axis / Up and down – it moves with max. 30°
t-Axis / Speed in both directions: As fast as possible: speed-control, working without interruptions, flexible  amount of modules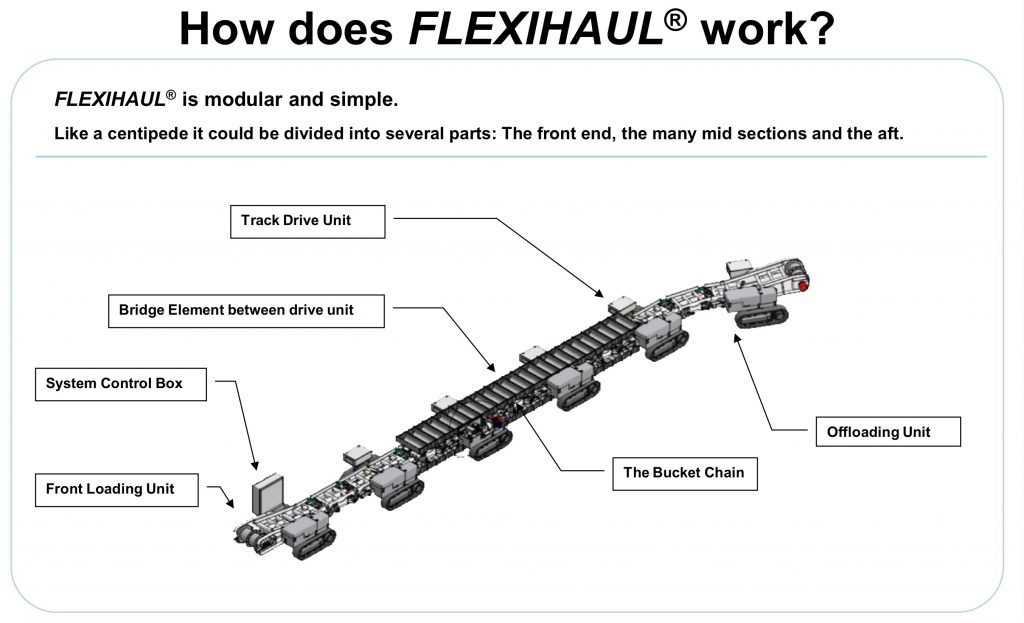 It's tested
Tested in a coal mine in South-Africa it is ready to get used in mining, tunnel-boring and other places – whereever you need a fast, flexible solution to transport soil, coal, sand, and other bulk materials.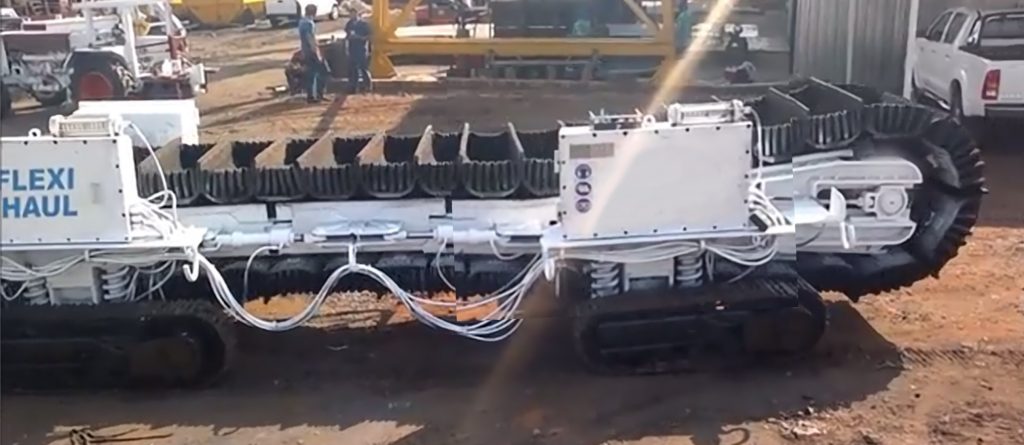 Technical description:
Width:                                                              2.050 mm
Maximum height:                                       1.700 mm
Max. Particle size:                                      250 mm
Max. Length of each                                200.000 mm
Max. Inclination/Drop:                             15°
Max. Between the modules:                +/- 10°
Max. Tilt angle sideways:                       10%
Minimum curve radius:                           7.085 mm
Operation                                                     One operator with remote control
Dimension of troughs:                            1.000 x 360 mm
Discharge Height:                                     ca. 1.000 mm
Capacity:                                                       1.000 tons / h (coal)
Products to transport:
salt, soil, coal or other bulk, everything is possible
Don't hesitate to contact me: frank.becker@hilgefort.de